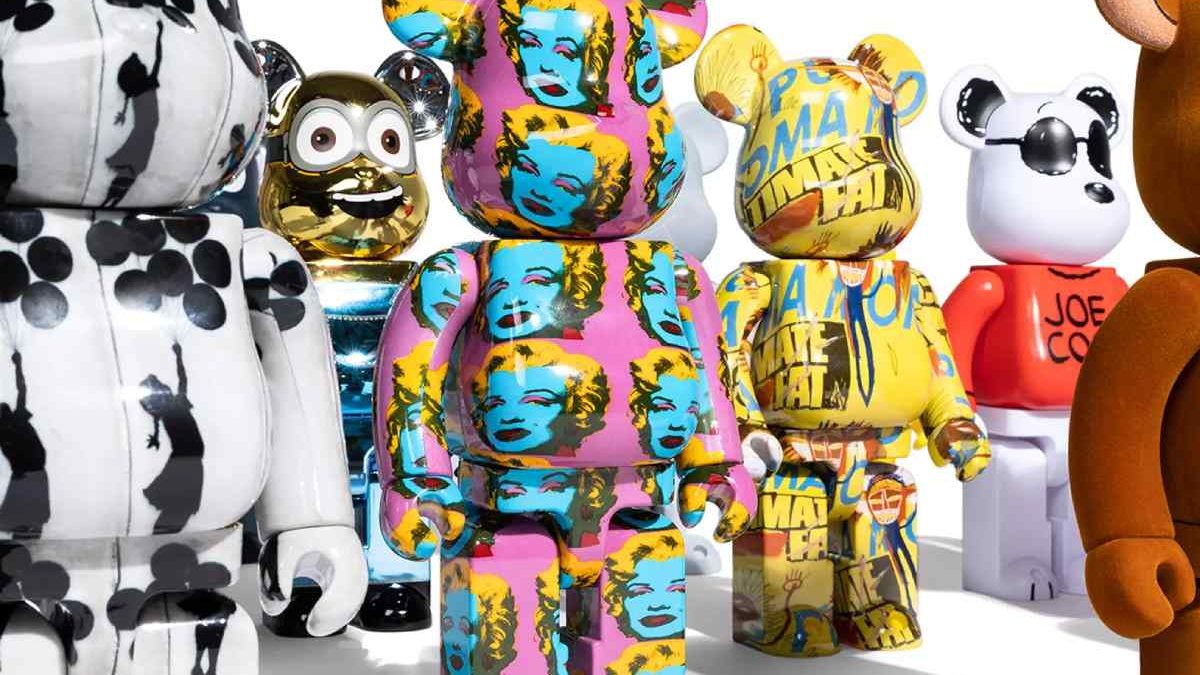 Bearbrick Marketplace
If you're into collecting designer toys or want to add something cool to your shelf, check out the Bearbrick marketplaces online. These online stores offer a wide selection of authentic Bearbrick products online. From limited-edition collaborations to classic designs, there's something for every collector.
Bearbrick products online are highly collectible and sought-after, making them popular worldwide among toy collectors and enthusiasts. Online marketplaces are the perfect destination for those who want to explore and buy bearbrick online.
With their extensive selection of authentic Bearbrick figurines, you will surely find something that catches your eye. Whether you're a longtime fan or a newcomer to the world of designer toys, the marketplaces are worth checking out.
So, if you are wondering where to get started before you do, this article is for you.
What is Bearbrick?
Bearbrick is a popular series of collectible figurines by the Japanese company Medicom Toy. These figures come in different sizes, ranging from 50% to 1000% of the original design. They are made of plastic and feature a distinctive bear-like shape with simple geometric features. The design is inspired by the iconic shape of the Kubrick toy, which Medicom Toy also produced.
Why Collect Bearbrick?
Bearbrick figurines are highly collectible due to their unique design and the limited edition released. Many collaborations with popular brands, artists, and franchises have made these toys more desirable. Some of the most sought-after Bearbrick designs include collaborations with streetwear brands like BAPE and Supreme and collaborations with artists like KAWS and Futura.
The Bearbrick Marketplace Selection
The Bearbrick Marketplace offers a wide selection of Bearbrick products online. They have everything from the latest limited-edition collaborations to classic designs that have been around for years. If you're looking for something specific, you can use the search bar to find it quickly. Or you can browse through the different categories to discover new designs.
Limited-Edition Collaborations
The Bearbrick Marketplace is the go-to place for limited-edition collaborations. They have a wide selection of designs that are hard to find anywhere else. For example, they offer the BAPE x Bearbrick collaboration, which features the iconic Ape Head logo in a bear-like shape. They also have collaborations with popular franchises like Star Wars and Disney.
Classic Designs
If you're a fan of classic designs, you'll find plenty of options at the Bearbrick Marketplace. They have designs that have been around for years, like the 1000% Bearbrick, which features a simple white design with black accents. They also have 400% Bearbrick in various colours and patterns.
Easy Ordering and Shipping
Ordering from online marketplaces is easy and hassle-free. You can add items to your cart and checkout within a few minutes. They offer different payment options, including credit cards. Once you've placed your order, they will send you a confirmation email with the details of your purchase. Shipping is available worldwide and offers different shipping options depending on your location and urgency.
Final Thoughts
If you're a fan of designer toys or want to add something cool to your collection, you should buy bearbrick online. Online stores offer a wide selection of Bearbrick products, including limited-edition collaborations and classic designs. Ordering is easy and hassle-free, and they offer worldwide shipping. Don't miss the opportunity to add some unique figurines to your collection!