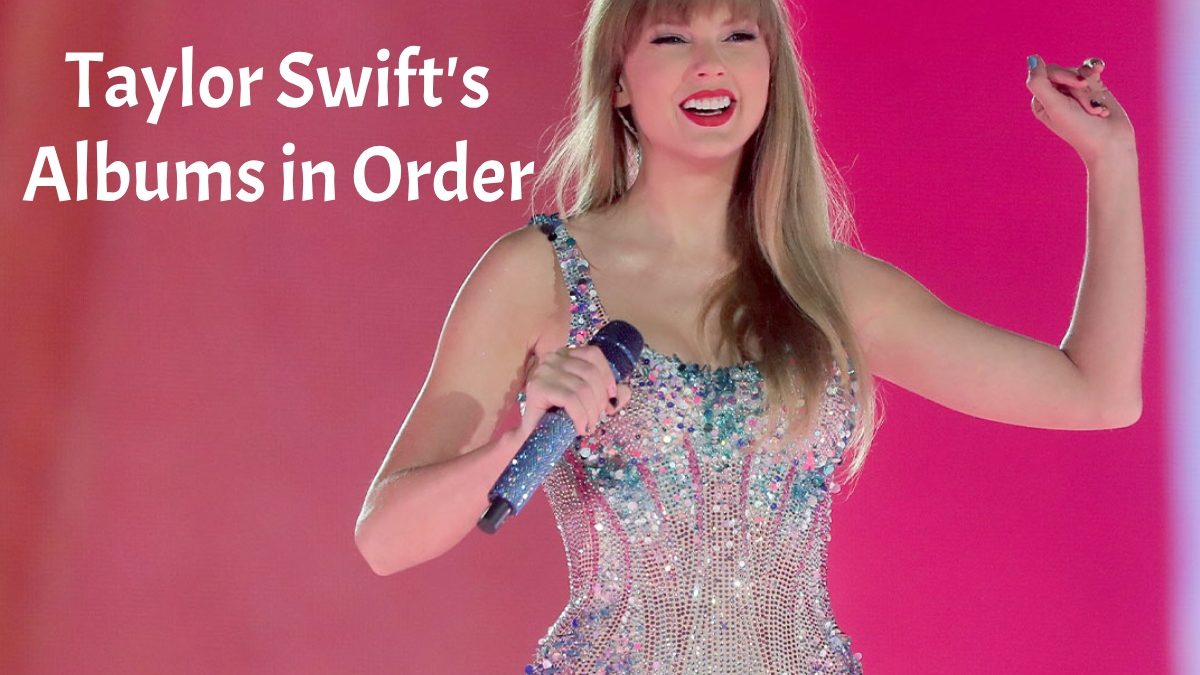 Taylor Swift's Albums in Order
Taylor Swift's albums in order: Taylor Swift just announced another re-release, with pre-orders for re-recording her fifth studio album, 1989, currently open here before it lands on 27th October. We'll hear her version of hits like Style, Out of the Woods, and New Romantics very soon. We can also expect five From the Vault tracks to be released – and, if lucky, a surprise collaboration or two (Style ft Harry Styles, anyone?). The record-breaking singer, who recently performed the 52nd and final show of the Eras Tour's US leg, has been re-releasing her music in the past years, with new albums bearing the label '(Taylor's Version).'
Beyond her re-releases, the 12-time Grammy Award winner has a prolific discography, including ten studio and four live albums. But when did they each come out, and in what order? Read on to find out.
How Many Albums Does Taylor Swift Have?
American singer-songwriter Taylor Swift has released TEN original studio albums, THREE re-recorded studio albums, FIVE extended plays, FOUR live albums, and NINETEEN other minor works.
Taylor Swift's Discography Albums in Order of Release Date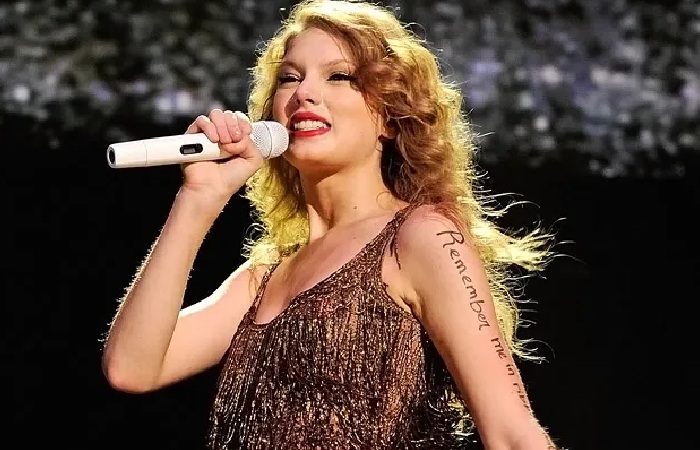 This list includes Swift's albums by order of release date, from her self-titled debut to her global hit Midnights. For her versions so far, scroll down.
Taylor Swift: October 24 (2006)
Fearless: November 11 (2008)
Speak Now: October 25 (2010)
Red: October 22 (2012)
1989: October 27 (2014)
Reputation: November 10 (2017)
Lover: August 23 (2019)
Folklore: July 24 (2020)
Evermore: December 11 (2020)
Midnights: October 21 (2022)
Taylor Swift Re-recorded Studio Albums:
Fearless (Taylor's Version): Aprit-9-2021
Red (Taylor's Version): November 12 (2021)
Speak Now World Tour: Live- November 12 (2011)
Taylor Swift's Studio Albums in Order by Year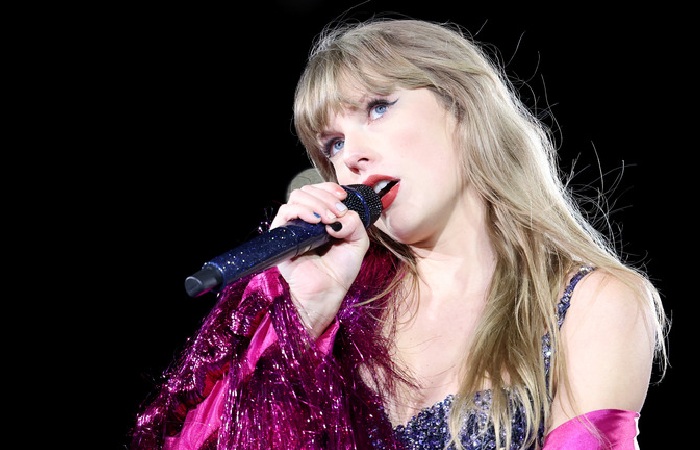 Taylor Swift (2006)
Swift's debut album was titled Taylor Swift. Entirely country and written while she was in high school, the innocence and youthfulness were reflected in her tight curls, sundresses, and cowboy boots.
Fearless (2008)
Swift's second album, Fearless, established her as a crossover artist with the success of singles "Love Story" and "You Belong With Me." Fearless remains the most awarded album in country music history, including Album of the Year at the Grammy Awards 2010. Her style for this album consisted of sparkly fringe dresses, ballgowns, and signature lucky number 13 painted on the back of her hand.
Speak Now (2010)
With Speak Now, Swift leaned into theatrical elements. Her music video for "Mean" had her leaning into her country roots, while her red carpet looks became more glam and grown-up. Considering this was her first album in her 20s, it made sense that she seemed to be experimenting with different styles and sounds.
Red (2012)
Despite the album being a mix of country and pop, Swift's Red album has one of the most consistent aesthetics among her albums. Besides the apparent color threading it together, the singer's love for everything vintage was evident throughout her looks. High-waisted shorts, '50s dresses, and her iconic red lip and bangs combo were all essentials of the Red era.
1989 (2014)
Swift's first full pop album came in 1989. Inspired by the golden era of '80s pop, her glittery crop tops, and freshly cut bob aided her evolution to pop stardom. Like Fearless, 1989 is the most awarded pop album by any artist in history and earned Swift her second Album of the Year Grammy.
Reputation (2017)
After the drama with Kim Kardashian and Kanye West, Swift disappeared from the public eye for a year. When she returned with Reputation, she gave us an aesthetic we'd never seen from her before. Dark lipstick, black bodysuits, and snake motifs emphasized the moody lifestyle of this album.
Lover (2019)
Unlike Reputation, Swift's Lover album was The Rainbow After the Storm. Butterflies replaced snakes, and pastel pinks, blues, and purples took over the dark color palette of the past. While this era was cut short by the pandemic, the colorful celebration of love was fun while it lasted.
Folklore (2020)
While in isolation due to COVID-19, Swift created an alternative indie album. Inspired by folksongs and escapism, the album's aesthetic was simple, but the songwriting was some of her best. The Grammys must have agreed because Folklore earned the singer-songwriter her third Album of the Year Grammy, making her the first woman to accomplish that feat.
Evermore (2020)
Less than five months after Folklore, Swift released Evermore, a continuation of lockdown musings. The album aesthetics were very similar, with the most noticeable difference being that Folklore was a summer album while Evermore was a winter one.
Midnights (2022)
At the 2022 VMAs, Swift announced her recently released 10th original studio album, Midnights. The 13-song soundtrack maintains her pop vibes, yet she has also found a soft edge to include in the sound. Swift has officially returned and has come back with a new confidence and much to say.
All Taylor Swift Re-recording Albums in Order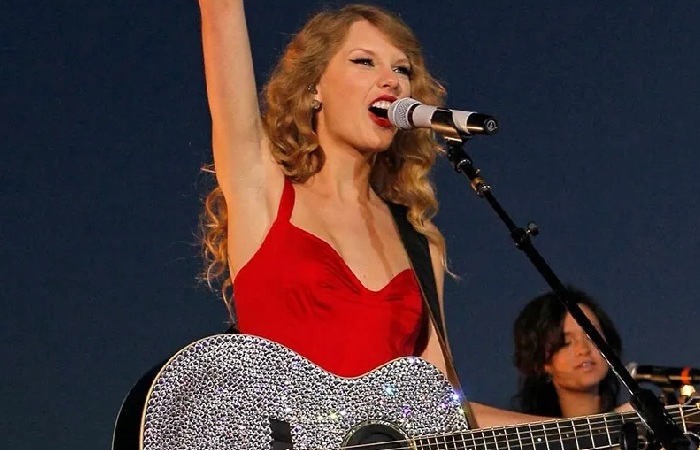 In an industry where artists often struggle to control their creative output, pop superstar Taylor Swift made headlines when she announced her intention to re-record her early discography.
The decision came after Swift's original master recordings were sold without her consent, which sparked widespread discussion about artists' rights and control in the music industry.
Swift's initiative not only asserted her own agency over her music but also offered fans a unique opportunity to rediscover their favorite tracks with a fresh twist.
The re-recorded albums retain the heart and soul of the originals but are subtly enhanced by Swift's years of experience and growth as an artist.
Fearless (Taylor's Version) (2021)
The first of these re-recordings, "Fearless (Taylor's Version)," was released in 2021. It revisited the album that first catapulted Swift to fame, presenting iconic tracks like "Love Story" and "You Belong with Me" with a renewed sparkle.
The re-recorded version of "Fearless" was not just a trip down memory lane but a celebration of Swift's enduring artistry.
Red (Taylor's Version) (2021)
Swift continued her re-recording project with "Red (Taylor's Version)." Released in 2021, this reimagining of her fourth studio album reaffirmed her musical prowess while offering fans a chance to revisit the emotional journey that "Red" embodied initially.
Speak Now (Taylor's Version) (2011)
The re-recording mission doesn't stop with "Red." Swift has announced "Speak Now (Taylor's Version)" to be released in July 2011 and is currently available for pre-order.
The album's release date is a fun nod to Swift's song "Last Kiss," which mentions July 9, a detail fans of Swift's original "Speak Now" album will undoubtedly appreciate.
Taylor Swift's re-recording era represents more than just an artistic endeavor; it is a bold statement of self-determination, authenticity, and the unwavering bond between an artist and her fans.
With each new version of her earlier work, Swift reaffirms her musical legacy and reasserts her creative control, setting a powerful precedent for artists in the music industry.
What are Taylor Swift's Albums in Order of Success?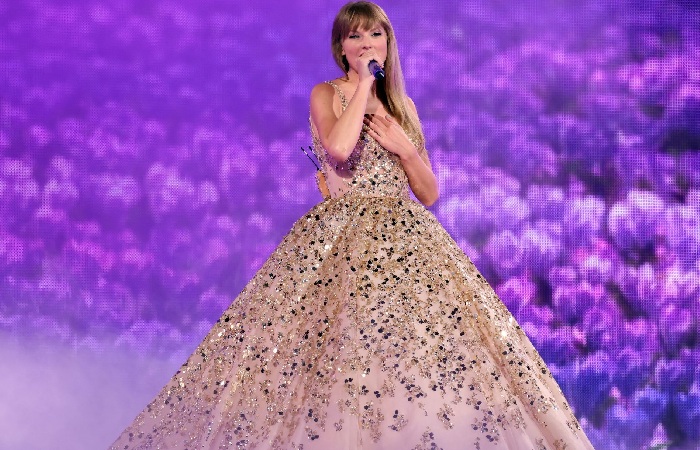 Taylor Swift Albums have achieved considerable success throughout her career. While Success can be measured in countless ways, counting chart performers, critical acclaim, commercial sales, and cultural impact, here is a general ranking of Taylor Swift's Albums in terms of their overall Success:
1989: (2014)
Red (Taylor's Version): (2021)
Folklore: (2020)
Evermore: (2020)
Midnights: (2022)
Fearless (Taylor's Version): (2021)
Lover: (2019)
Reputation: (2017)
Speak Now: (2010)
Taylor Swift: (2006)
It is important to note that the album's success can be measured variously, including sales, critical reception chart performance, and cultural impact; the abovementioned album represents Taylor Swift discography and the consensus of their success.
Conclusion
Taylor Swift is easily one of the most iconic musicians of our generation (ok century) and has released a lot of music over the years. We're talking ten studio albums, three re-recordings, countless singles, deluxe editions, and live performances. Seriously, you could spend a week just listening to Taylor. What a week that would be. Given just how many albums Taylor has released (her first was in 2006, by the way), we can be forgiven for sometimes forgetting the exact order they go in and which tracks sit in which album. We swear 'Teardrops on My Guitar' is from Fearless, but it turns out it's from Taylor Swift. So, to help any confused Swifties, we've made a complete guide to all of Taylor's albums, including just how many she has, why she's re-recording some of them, and the track listings of each album. You're welcome.