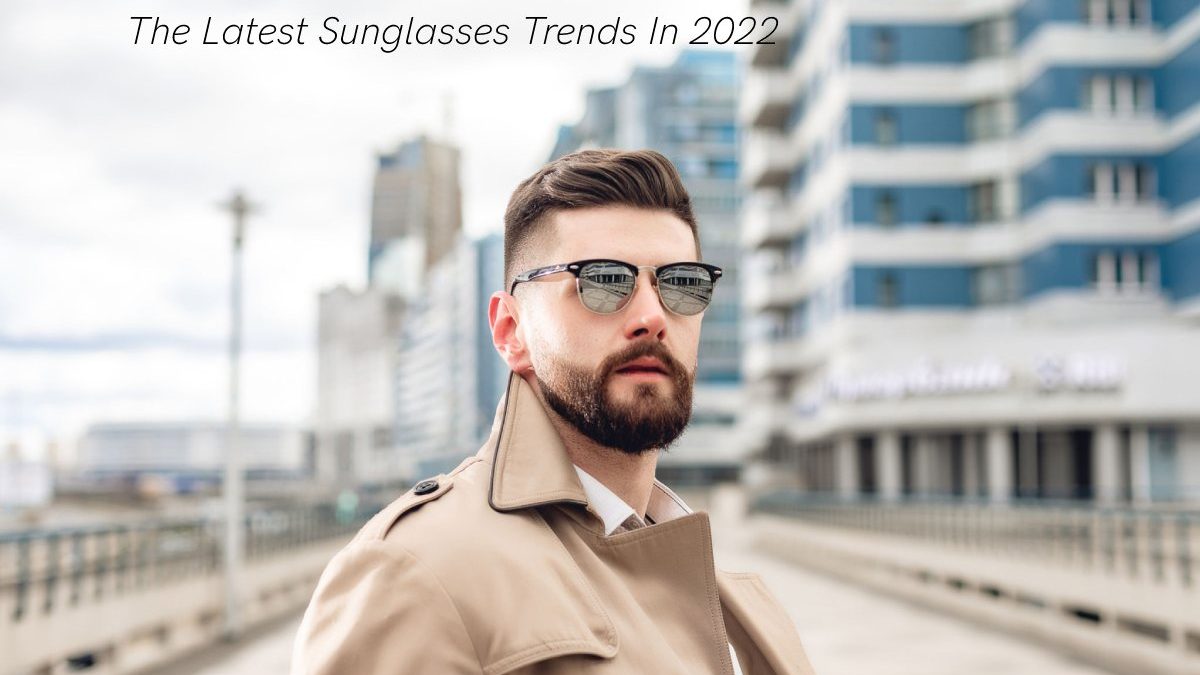 Sunglasses are an essential accessory to have with you, especially when summer is right around the corner. It is in your interest to equip yourself well to protect yourself from UV rays and stay stylish. As soon as the sun is present, it is essential to select the sunglasses to wear for the summer season and especially during outings, car rides, sunbathing sessions at the beach, etc.
What Shapes of Glasses are in Fashion in 2022?
Here are the trendiest sunglasses shapes this year:
XXL glasses
The stars are bringing oversized glasses back into fashion this year. It must say that they need it o hide from the paparazzi and you too if only to protect your precious peepers from the sun's rays!
Be careful, however, to choose a model that matches the shape of your face. Thus, large round glasses called "fly's eye" are better suited to square faces, and on the contrary, round faces better accommodate rectangular or octagonal graphic frames.
The latter and the very pronounced geometric shapes are particularly in vogue. If you are fond of these frames, do not hesitate to look for this new French brand of sunglasses which offers many models: rectangular, round, oval, butterfly, there is something for everyone!
Finally, if you have an oval face, all frames will suit you. You're in luck!
ALSO READ :FOODS TO EAT TO HAVE BEAUTYFULL SKIN ! 
Narrow Glasses
This frame shape is the darling of Instagram influencers right now. It stands out with a flattened shape and is the complete opposite of the XL models with long lenses. Its main advantage is that it allows the mask to be stuck effectively on the nose.
Butterfly Glasses
Butterfly glasses enhance angular faces and are better because they are back in fashion this year. In pure 70s style, these glasses are both chic and elegant. In addition, by perfectly covering the eye contour, they will also avoid some fine lines.
You can bring modernity to the whole by opting for thin steel frames. Otherwise, be aware that you will easily find the models of yesteryear with thick plastic structures in the trade. They are also very trendy.
The Aviator Style
This year, aviator glasses are also in trend, like the previous one, which is quite normal. This type of frame is timeless, which means you can put them on anytime you want without worrying about looking dated. This is also the case for "Ray-ban" style glasses with square frames.
Shield Glasses
Shield or mask glasses are back in fashion after their moment of glory in 200 when J-Lo proudly wore them. These are futuristic-looking single-lens glasses that some even wear under their noses, like these protective visors against the coronavirus (although their effectiveness in terms of protection does not equal that of the mask !).
Thus, you can choose larger or smaller frames depending on your usual style and audacity. Anyway, beware of the tan line in case of sunburn.
ALSO READ : TIPS TO GLOW SKIN THIS SUMMER
Sunglasses: What Materials?
Choosing the right glasses also means making the right choice of frame material. Acetate, for example, is solid and makes it possible to manufacture quality glasses, especially for oversized or thick-framed models. This material captures the light well and brings an excellent play of shine to the glasses when it is well worked.
It is similarly possible to find eco-responsible frames obtained from bio-sourced or recycled materials on the market. This is the case, for example, with surgical steel or bio-acetate. Some brands have even been offering wooden-framed glasses for a few years.
ALSOREAD : HOE TO KEEP SKIN HYDRATED
What are the Fashionable Glass Colors in 2022?
With the 70s-90s style making a comeback this year, it's only fitting that colored lenses are also all the rage. Thus, glasses tinted with pastel colors such as pink, bottle green, or blue are possible choices. If your style is more classic, you can opt for more sober colors such as brown or black.