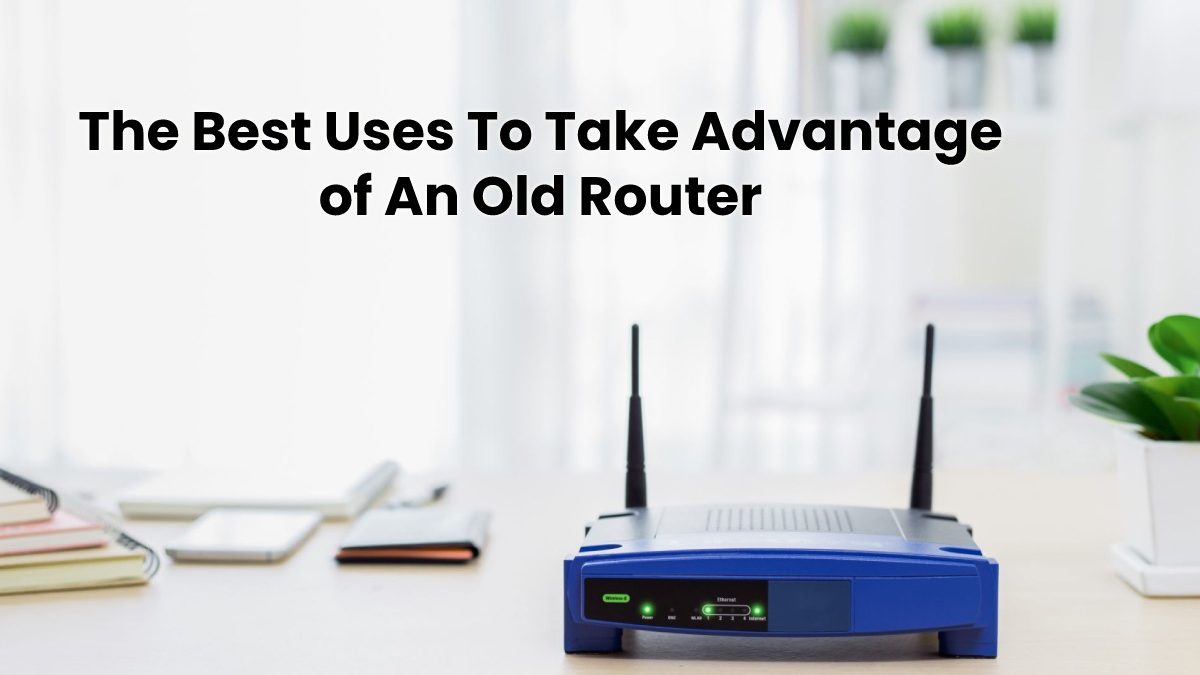 The Best Uses To Take Advantage of An Old Router – Accumulating old routers is something that many of us do because we have been changing operators over the years, and no one has demanded the return of the equipment. We don't know the reason, but we end up not throwing them away or taking them to a clean point, and we accumulate them at home. However, there are several uses that we can give it if we have any of this equipment at home and we want to give it a second life.
How To Reuse An Old Router
Whether it is because our old telecommunications operator has not collected or requested the return of the old equipment or because we have bought a high-end router and we have the operator's router abandoned in a drawer, the uses that we can give to this equipment are varied. Despite this, it will always depend on the specific model since few have the same possibilities.
In most cases, it is best to install an alternative firmware such as DD-WRT, OpenWRT, or Tomato, since they allow us to do much more than what we can achieve with the original firmware that comes standard. However, this is not essential for everything that we propose below:
WiFi signal repeater or extender
Without a doubt, the preferred use that we usually give to that old router that has been abandoned at home. We will disable DHCP, modify the IP of the secondary router and connect it to the main one. With this, we manage to save money on equipment to improve the WiFi signal by not investing in repeaters, signal extenders, or any other type of equipment.
Therefore, if we have problems with the wireless network and have a router at home that we no longer use, we can always try to see if it helps us improve the connection. It can be instrumental in connecting from dead zones to which the main router does not correctly send a signal.
Wifi For Old Devices
With the arrival of new routers to operators, models with dual-band or with a single band in 5 GHz, we can find many devices that are not compatible. The same happens with old gadgets that use WiFi 802.11g or 802.11b. With an old secondary router, we will be able to provide connectivity to these devices with that WiFi standard while keeping the main one with the fastest standard.
Another conflict that often appears is the encryption of the wireless network. For example, we may have an old device it is not compatible with WPA-2. If we use an old router, we can configure it with older encryption, and, although it is not the most secure, we can connect those devices that have problems.
Independent Access Point
A second router or several of them allow us to create independent access points. With a simple firmware change, we can enable parameters such as login, user management, and even the possibility of displaying a disclaimer or the possible ways to pay for the Internet connection. This can be especially interesting in small businesses or businesses.
Therefore, it is another use that we can give to any old router that we have unused. It is beneficial even to decongest the primary router.
A Vpn For More Security
The best-known alternative firmware allows us to configure the old router at home as a virtual private network. In this way, we will have secure remote access to the files on the local network. It is an unknown but quite interesting use to give to old equipment that has been abandoned at home.
Although we can use many VPN programs, we can also directly configure the router and have our private network. We will connect to it from anywhere once we have configured it correctly.
Turn It Into A Switch
If we have run out of free ethernet connections in the primary router, an old router at home can quickly become a switch to continue connecting equipment by cable. Again, we will have to disable the DHCP option and connect both routers to have connectivity. We will be able to gain up to 3 additional ports in most cases.
Keep in mind that most routers have 4 Ethernet ports, although some may have more. But we have more and more devices of what is known as the Internet of Things, and we may need to connect more by cables.
Media Server
A router with a USB port can be turned into a wireless media server. We can upload movies and series to watch on any device in the home, but we can also have all kinds of documents and files used by all the computers, mobile phones, and other equipment on the network.
Logically, we need a router with a USB port to be possible. Not all have it, much less those that are older. We will not always be able to take this option into account, but it is one more.
Local network printer
The USB port of the old wireless router can also turn any printer into a network printer that all devices can access. Although this is something that we can also do with the primary router, it is possible that it does not have USB ports, it has them covered, or we want to leave each task for a team.
As in the previous case, we will have to have a router that has an available USB port. If you do not have it, we will not be able to connect a network printer.
Connected Home Hub
An old router can be used as a control center for the connected home, although it is a somewhat more complicated process that requires advanced knowledge as elements such as Arduino boards are involved. On the Internet, we find several manuals where they have successfully carried out projects of this type.
However, creating a connected home center is also another alternative that we can give to our old devices. One more way to reuse it and not have it abandoned or directly throw it in the trash.
Those are the main uses we can give to an old router at home. However, it will always depend on its compatibility with third-party firmware, expansion capabilities at the Ethernet and USB ports level, and the quality of the equipment. We invite you to visit our tutorial section with the best manuals on configuring the router, getting the most out of the WiFi network, or optimizing the web for a faster connection.