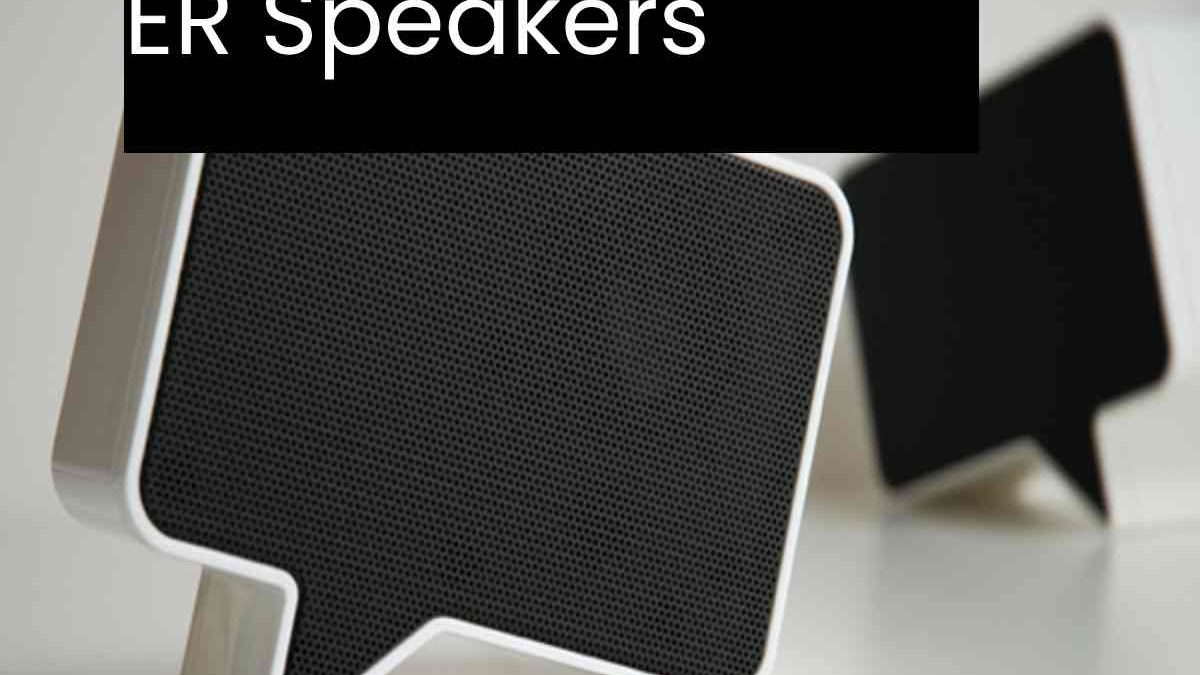 Er speakers. Are you a travel enthusiast? Do you want to enjoy music when you go outside for cycling, hiking, climbing or camping? The Earson ER-163 BT outdoor speaker is super beautiful and meets all your needs. Its high-quality material, which is waterproof, shockproof, dustproof and shockproof, is perfect for outdoor needs. You can listen to music by combination your BT devices with the speaker. The speaker also supports TF card and audio LINE IN playback for other audio devices without BT function. With built-in microphone, the speaker supports hands-free calls. Besides, you can also use it as a driving ringtone alert and cell phone self-timer. It is perfectly appropriate for home use, office use and outdoor activities
AlSo Read – samsung tu700d
Characteristic Er Speakers
Multifunctional Outdoor BT Speaker: Wireless Stereo BT + 3.5mm Wired Speaker Function + TF Card Playback + Ringtone Alert + Self Timer.
BT 4.0 fast connection, compatible with almost all BT-enabled audio devices.
Support wireless music playback via BT; It also supports LINE-IN function by connecting an external device to the speaker's LINE-IN port via the included 3.5mm audio cable.
Support TF card (up to 32GB) playback, support APE/FLAC/WAV/MP3/WMA lossless audio formats.
Built-in high-performance dual speakers, bright treble and deep bass, bring you perfect music and high-quality loud sound.
High quality waterproof, shockproof, dustproof and shockproof TPU material is perfect for outdoor needs.
Built-in high-definition microphone allows you to easily income calls and frees your hands.
Support ringtones to ride and self-timer function.
Built-in 1500mAh high-capacity rechargeable lithium-ion battery ensures long time music playback; Powered by an included micro USB charging port.
With a portable hook, you can easily and conveniently attach it to your backpack.
Features Of ER Speakers
Microsoft USB charge port (SV 500mA)
Tf card part (supporting 32G)
Riding ring tones warning /mobile phone self timer. Shortly press starts ring tines function under any made while the power is on ), press longer for 2 seconds to activate the mobile fone self function
Power led
Led battery indicator
Rotators on volume contr
Note:
Please read the user manual before use to get the best effect.
Specs:
Brand: Earson
Model Number: ER-163
Bluetooth version: Bluetooth 4.0
Supported profiles: A2DP, AVRCP, HSP
Range: 10m
Output power: 6W
Frequency response range: 40Hz ~ 20KHz
High quality built-in rechargeable lithium-ion battery: 1500 mAh
Signal to noise ratio: 65 dB or higher
Speaker impedance: 4 ohms
Microphone sensitivity: -45dB~-42dB
Input voltage: DC5V 500mA
Distortion rate: 1% or less.
Music play time: 5 hours or more
Gray
Main Item Size: 15.5 * 5.5 * 5.5cm / 6.10 * 2.17 * 2.17in
Main Item Weight: 318g / 11.24oz
Packing size: 19.5 x 9.5 x 8.5 cm / 7.68 x 3.74 x 3.35 inches.
Package Weight: 589g / 20.8oz
Package list:
1 * Outdoor BT Speaker
1 x 3.5mm audio cable
1*USB cord
1 * hook
1 * English/Chinese User Manual