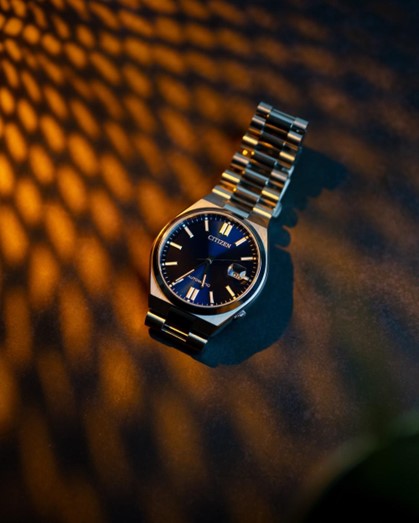 Citizen Watches have been a symbol of luxury and precision for over a century. From their humble beginnings in Tokyo, Japan, to their global recognition today, they have established themselves as a brand that sets the standard for excellence in timepieces. But what exactly makes Citizen a luxury brand? In this article, we will take a closer look at the history, technology, and craftsmanship that have contributed to Citizen's success.
We will explore the features that make them stand out from the competition, and why they remain a top choice for watch enthusiasts worldwide. Whether you are a long-time fan of Citizen or just curious about what makes them special, join us on this journey through the world of luxury timepieces.
What is a Luxury Brand?
Before we dive into what makes Citizen a luxury brand, let's first define what a luxury brand is. A luxury brand is a company that offers high-end, expensive, and exclusive products or services that are not easily accessible to the public. The brand's products are usually associated with luxury, exclusivity, and prestige, and they often have a rich history and legacy. Luxury brands use high-quality materials, intricate craftsmanship, and advanced technology to create their products, and they often have a loyal following of customers who are willing to pay a premium for their offerings.
Quality and Craftsmanship
When it comes to quality and craftsmanship, Citizen is a cut above the rest. The company uses only the finest materials, such as stainless steel, titanium, and ceramic, to create their watches. They also use innovative technology, such as Eco-Drive, which is a proprietary solar-powered system that eliminates the need for battery replacement. The company's watches are also water-resistant and shock-resistant, making them durable and reliable.
Citizen also prides itself on its intricate craftsmanship. Each watch is designed and assembled with the utmost care and attention to detail. The company's skilled artisans use traditional watchmaking techniques, such as hand-finishing and polishing, to create watches that are not only functional but also beautiful. Citizen's commitment to quality and craftsmanship is evident in the precision and accuracy of their timepieces, which are some of the most reliable and accurate watches on the market.
Innovative Technology
One of the reasons why Citizen is a top choice for watch enthusiasts is its innovative technology. The company has made several breakthroughs in watch technology, such as Eco-Drive, which we mentioned earlier. Eco-Drive is a solar-powered system that converts any type of light into energy to power the watch. This technology eliminates the need for battery replacement, making Citizen Watches eco-friendlier and more convenient for the wearer.
Another innovative technology in their watches is the Satellite Wave GPS. This technology uses GPS signals to adjust the time and date of the watch, ensuring that it is always accurate. The Satellite Wave GPS also adjusts automatically to different time zones, making it perfect for frequent travelers.
Collaborations and Partnerships
Citizen has collaborated with several high-profile brands and individuals over the years. In 1995, the company partnered with BMW to create a limited-edition watch, the BMW Chronograph. In 2012, Citizen Watches partnered with tennis superstar Naomi Osaka to create a limited-edition watch, the Naomi Osaka Eco-Drive.
Citizen has also partnered with the non-profit organization National Geographic to create the PromasterAltichron. This watch features an altimeter and depth gauge, making it perfect for outdoor adventurers.
Sustainability and Social Responsibility
Citizen takes sustainability and social responsibility seriously. The company is committed to reducing its carbon footprint and has implemented several initiatives to achieve this goal. They  use recycled materials whenever possible and have implemented energy-efficient practices in its manufacturing facilities. The company also supports several environmental and social causes, such as the Citizen Eco-Drive One Million Trees Project, which aims to plant one million trees around the world.
Citizen Watches vs Other Luxury Watch Brands
Citizen holds its own against other luxury watch brands. While they may not have the same prestige as brands like Rolex or Patek Philippe, it offers a unique combination of quality, craftsmanship, and innovative technology at a more affordable price point. Citizen Watches is also a more accessible brand, with watches available at a wide range of retailers and online stores.
Buying a Citizen Watch: Where and How
If you're interested in buying Citizen watches, there are several options available to you. Citizen Watches are available at a wide range of retailers, from department stores to specialty watch shops. You can also buy Citizen Watches online from the company's website or from reputable online retailers.
When buying a Citizen Watch, it's important to do your research and choose a watch that fits your needs and budget. Consider factors such as the watch's features, design, and price. You should also look for a reputable seller who offers a warranty and has a good reputation.